Legal support Legal services from the funeral home in Kiev, Ukraine «Petr Velikiy»
The issues of legal relations in relation to inheritance are clearly defined by Ukrainian legislation. All legal issues related to the support of the inheritance will be helped by the legal office of our company. The subject of inheritance can be movable and immovable property transferred to the ownership of persons after the death of the owner. The definition includes: houses and apartments, objects of art and everyday life, funds in monetary terms, shares, rights to publish materials and articles, scientific developments and much more. Often there are situations when, for various reasons, a will is not left or some part of the inheritance is not formalized according to the law. Our lawyers recognize your ownership of the inheritance (including through the courts); will defend the plaintiff or the defendant in a succession court, provide support for the process of recognizing the legality of wills or the process for declaring a will invalid; provide legal support for the process of deprivation of the right of inheritance; will come to the rescue in resolving the issue of the order of inheritance, the degree of kinship, the distribution of shares in the inheritance, the right to an obligatory share in the inheritance, and the like; receive a court decision and follow up on the implementation of its decision. In addition, we will save your time and help you arrange all the necessary documents for organizing a funeral, and you will not have to go to different authorities, offices and organizations in a difficult moment of your life.
Features Artificial lawn around the pit
Artificial lawn in the cemetery - the perfect solution for landscaping. Our staff will conclude it within a few minutes, hiding from the participants of the funeral freshly dug land for the farewell ceremony.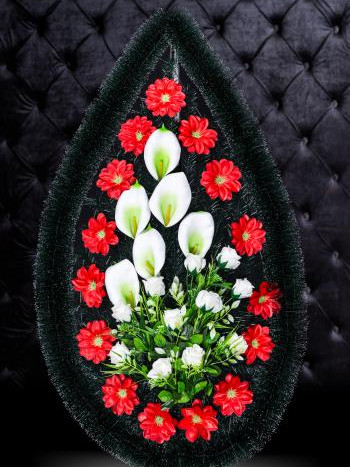 Ritual wreaths
The farewell ceremony with the deceased is difficult, sometimes it is too difficult to say even a few words aloud to those present. Ritual wreaths of fresh and artificial flowers are designed to lighten the atmosphere, which are not only an aesthetic flower.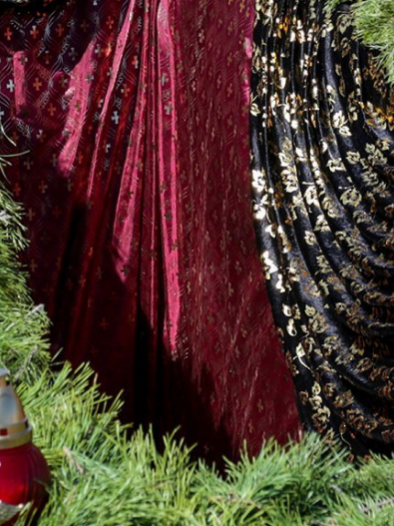 Draping the burial place
Draping the burial place will help give the farewell ceremony an atmosphere full of peace, dignity and grandeur of the ritual, in addition, it warns against shedding the edges of the grave.